Frankie Edgar views Cory Sandhagen as a big opportunity for quick climb up Bantamweight ladder
News
21 Nov 2019, 12:29 IST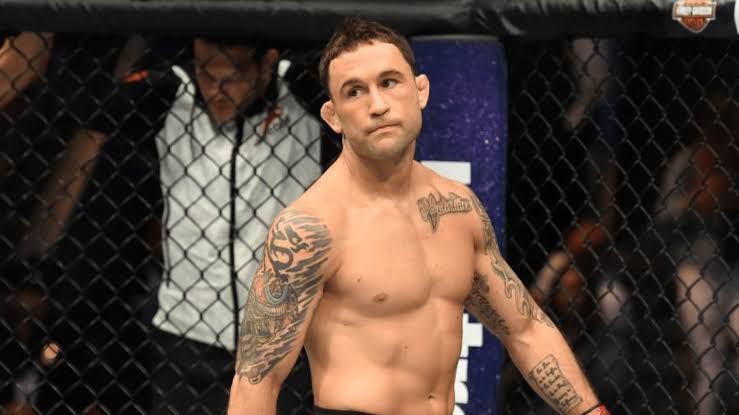 Frankie Edgar is all set to make his 135-pound debut as he takes on Cory Sandhagen in the co-main event of UFC Fight Night on January 25th. Sandhagen is currently riding a 5-fight win streak in the UFC and sits ranked at #3, perhaps just one win away from a title shot.
Sandhagen expressed some sadness over having to put the stamp on Edgar's career, stating that a move down to 135 was probably not the best idea and also revealing that Edgar's post-fight interview at UFC 240 indicated that the legend needed to retire.
Edgar, however, remains positive and when appearing on UFC Unfiltered, seemed excited about the prospect of facing the #3 ranked guy on his Bantamweight debut (H/T Credits MMA Junkie):
"For a guy like Cory to come in and fight someone like myself is definitely good for him, but to me I'm looking at it (like) he's No. 3, and it's definitely a good way to get myself on a ladder in the 135-pound division."
He said that everyone has been pestering him for years to move down to Bantamweight as he won't have a size disadvantage at 135 and the perfect opportunity came up:
"Everyone's been telling for years to go down. My coaches were telling me for a while, and I fought for the '45-pound belt a couple times, came up short. I felt like now's the time if I'm going to do it ever."
While Sandhagen stands at 5'11 and has a clear size advantage, Edgar believes that down the line, he won't be facing opponents as big:
"Although I don't think I'll be the biggest guy at bantamweight, but I'm not going to be giving up as much size as say, 145, but I mean you got to take into consideration the guys are going to be quicker down at bantamweight, as well."
He noted that he has to take into account the speed that fighters possess at 135 and that each division comes with its challenges.
Will The Answer be able to win the gold again in another weight class? Voice your opinions in the comments below!
Fetching more content…