Winners, losers from Oregon's blowout win over Utah in Pac-12 Championship Game
Utah had a chance to potentially punch its ticket to the College Football Playoff with a win over Oregon during the Pac-12 Championship Game. That did not happen. Instead, the No. 5-ranked Utes dug themselves into an early hole and kept on digging.
By halftime, Oregon had a 20-0 lead punctuated by big plays for the Ducks and big mistakes for the Utes. Utah made a charge offensively in the third quarter with 15 points. But the final stanza belonged to the Ducks, who finished with two unanswered touchdowns for the 37-15 win.
These are the biggest winners and losers from Oregon's blowout win over Utah in the Pac-12 Championship Game.
Winner: CJ Verdell put on a show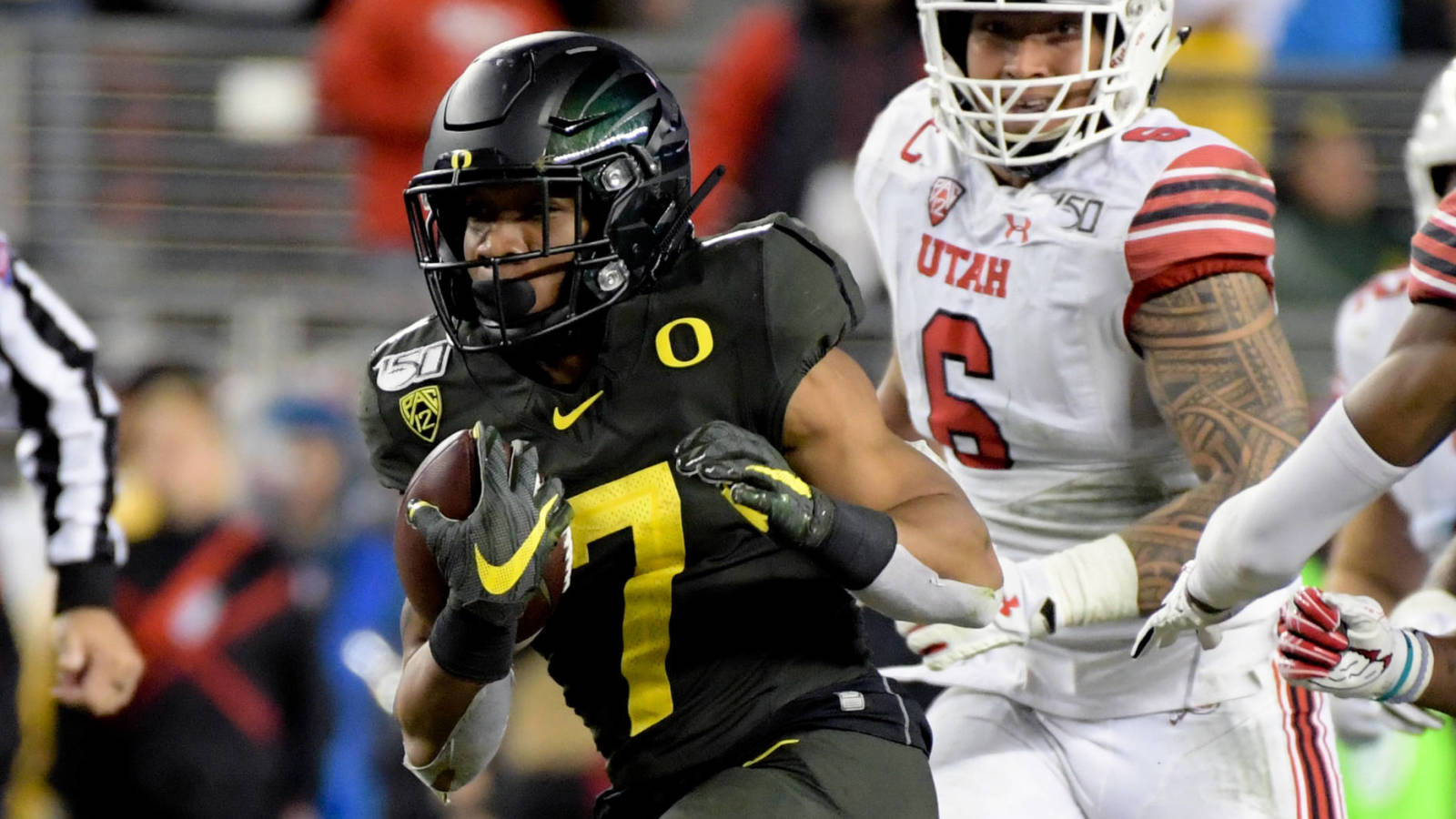 Kirby Lee-USA TODAY Sports
Perhaps carrying a chip on his shoulder due to all the talk about Zack Moss, Oregon's CJ Verdell showed there was more than just one star running back in the Pac-12 Championship Game.
The diminutive running back shredded Utah's defense on almost every attempt. He finished the night with 208 yards, ripping off an incredible 70-yard touchdown run right up the gut. Then, with just over two minutes left in the game, he iced it with his third touchdown of the game.
Loser: What happened to Utah's vaunted defense?
Utah came into Friday night's title game with the nation's third-best defense. It left Levi's Stadium a defeated team, thanks in part to a lackluster defensive effort highlighted by big mistakes and a lack of focus.
Oregon did whatever it wanted to offensively. The guys up front dominated Leki Fotu and Co. on run plays and did the same when Justin Herbert dropped back to pass. All told, the Utes gave up 432 yards during the loss. It certainly hurt them that Julian Blackmon was injured early. However, nobody stepped up, and it was a disheartening performance on the biggest night of the season for these guys.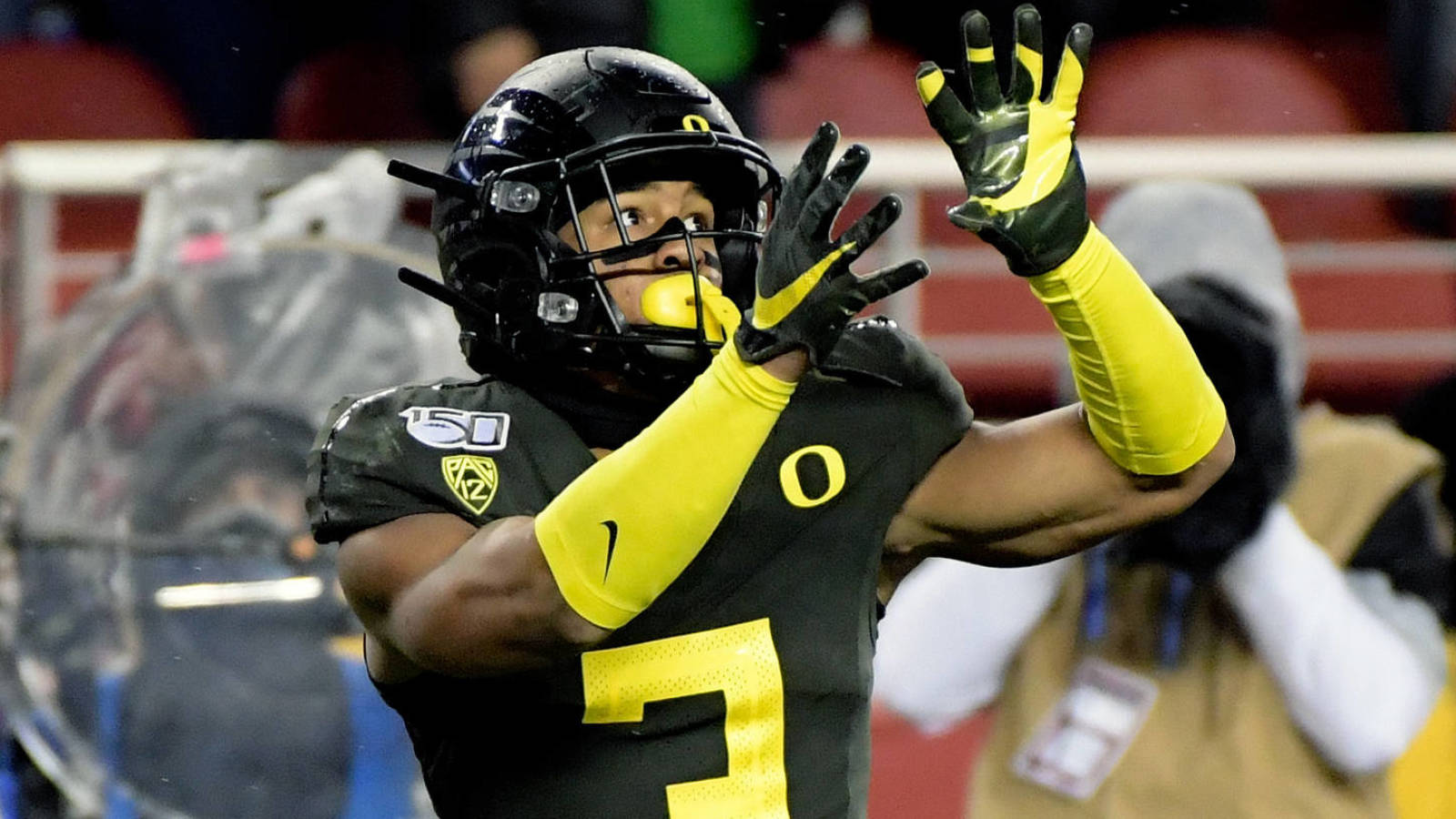 Kirby Lee-USA TODAY Sports
When Justin Herbert was looking for big plays in the passing game, more often than not he had Johnny Johnson III on the mind. In fact, his first pass of the game went to the speedy star — who immediately got lit up by Julian Blackmon. The rest of his catches went much more Johnson's way.
Catching two long bombs, including one of the better contested catches we've seen in a while, Johnson finished the Pac-12 Championship Game with six receptions for 87 yards and a touchdown.
Loser: Kyle Whittingham didn't have his team ready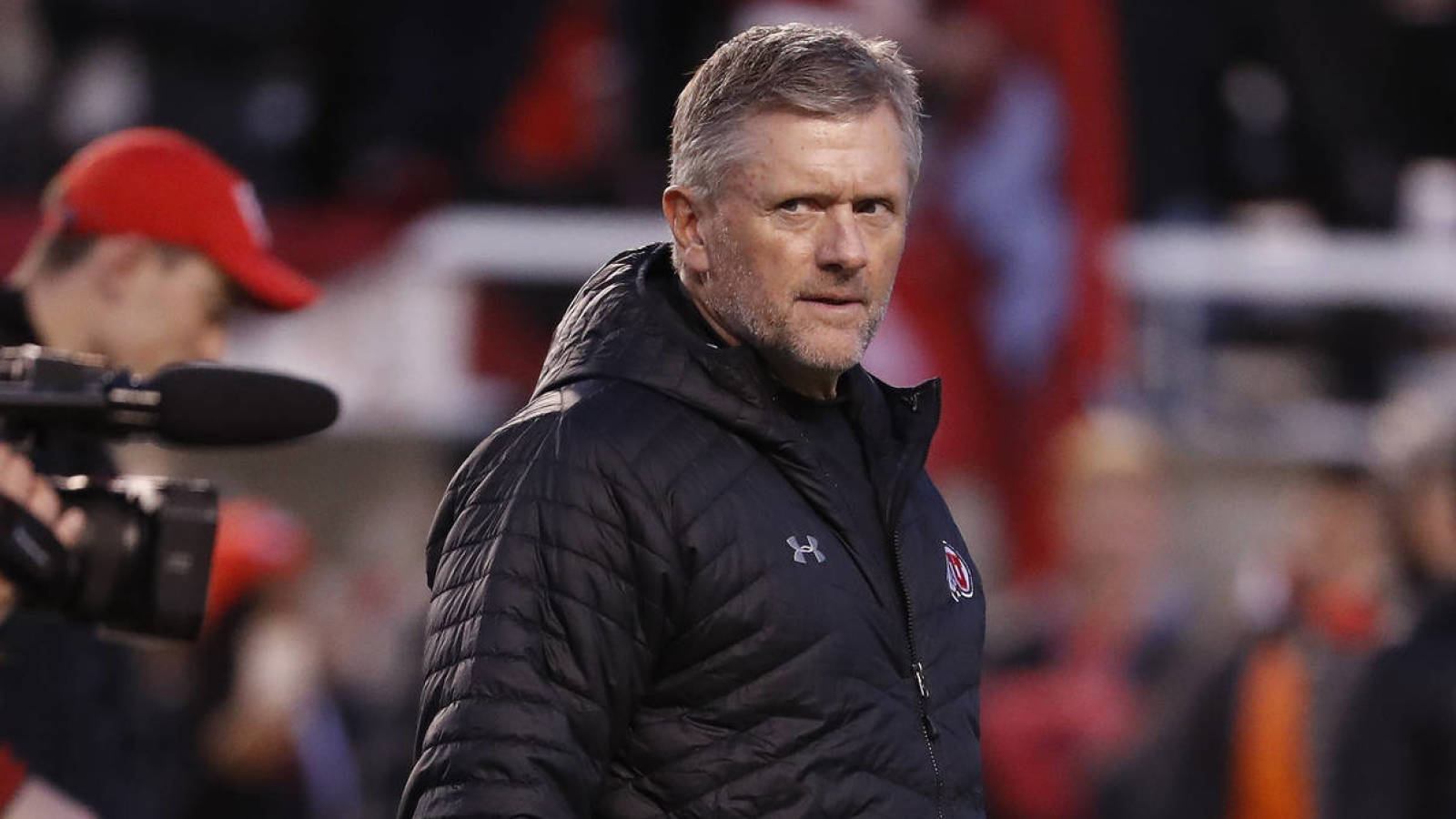 Jeff Swinger-USA TODAY Sports
Everything that could go wrong seemingly did go wrong for the Utes Friday night during the Pac-12 Championship Game. They were out-coached. They were out-maneuvered. They were out-played. And it started on the first drive of the game.
Utah opened the game with a strong first drive. After moving into field-goal range, on 4th-and-1 from Oregon's 33-yard line, Kyle Wittingham chose to go for the first down. Zack Moss was swallowed up. The Ducks marched 67 yards on nine plays to score the game's first touchdown — and they never looked back.
But it wasn't about that one play. Utah's defense was torched multiple times by Oregon. The 45-yard touchdown pass from Herbert to Johnson was due to some brutal busted coverage . Nobody even had a body on Kayvon Thibodeaux when he blocked a punt in the first quarter.
In every way, Utah was found wanting Friday night. The team was not prepared. The program's embarrassing loss in the Pac-12 Championship Game has to lie at the feet of the head coach, Kyle Wittingham, and nobody else.
Winner: Oregon's defense was on point
Coming into the Pac-12 Championship Game, Utah's defense was the one getting all the love. But on Friday night in Santa Clara, it was the Ducks who were dictating the outcome of this game.
Big hits. Big plays. The Ducks were flying around with purpose and had the normally rock-solid Tyler Huntley running for his life. Holding the Utes to just 15 points is a huge win for this unit.
We'll throw in Oregon's special teams here as well, thanks to the blocked punt in the first quarter.
Loser: Pac-12 out of Playoff
Once again, the Pac-12 cannibalized itself. It's a tradition unlike any other.
Utah came into Friday night's game with just one loss on record and a legitimate chance to finally break the conference's streak of four straight seasons in which it was kept out of the College Football Playoff.
Instead, the Utes fell flat with their first truly bad game of the season. And it came at the worst possible time.
The thing is, there are some really good teams in this conference. And it's hard to argue Georgia is better than either of the teams that played in Santa Clara Friday night. Now the Pac-12 has to once again seriously consider if its strategy of having teams playing so many conference games every year really is worth it.